---
---

Controls of the game are pretty simple:

Player one
Arrow buttons, up arrow button is for jump

Player two
W A S D buttons, W is for jump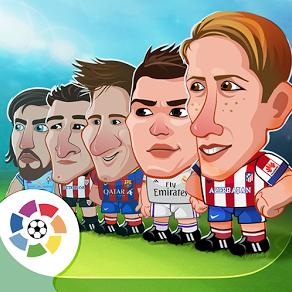 Not only this game is hilarious and funny, but it also offers entertainment and challenge as well – Football Heads Unblocked promises to be very enjoyable for those who love sports games.
Game comes with two different modes: New Championship and Two Player Game
New Championship is like career mode, you start from the beginning, you select your team, you start your game and you are doing your best to reach maximum score to be in top of qualifying round.
Apart from team selection you can also customize such parameters as: playfield, player, weather and even angry fans. Change these parameters according to your taste and enjoy game fully.
Two Player Game is my favorite one, I prefer to play games with my friends, this way we can challenge each other and have fun together. You both have opportunity to select your favorite team, change different settings and play against each other.
Objective of the game is pretty simple, you have to score goal against your opponent and you have to defend your own gates at the same time. Game is pretty balanced and none of sides has any advantage over another.
---
Other games on our blog
---
Final conclusion would be, if you are football fun you will find great joy playing this online game, especially if you play it with your friend.